Dolores óseos
Alergias, migrañas
Trastornos gastrointestinales
Pérdida de peso y dejar de fumar
Depresión, ansiedad
Trastornos menstruales,  hormonales y de fertilidad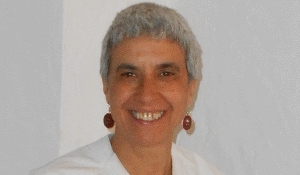 Formada en Medicina Tradicional China
Diplomada en Counseling
Titulada en Quiromasaje
Traductora médica
Años de  experiencia en técnicas corporales y gestión emocional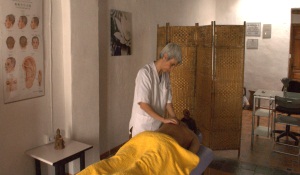 Acupuntura y moxibustión
Auriculoterapia
Tuina y quiromasaje
Técnicas de inteligencia emocional
Counseling
Luisa offers a very holistic service, and is able to look at the different roots of a problem, including physical and emotional, and provide therapies from counselling to acupuncture as the situation requires.
Treating the mind, body and spirit equally in order to achieve better results. The massage and acupuncture have helped relieve tension and stress from my body, whilst the counselling has helped my mind.
"Las sesiones semanales de masaje y acupuntura con Luisa han sido mi salvación. No creía posible ganar tanto en calidad de vida".
En mi día a día me siento más capaz, más consciente de mis límites,  con más claridad mental y menos dolor!
I appreciate the 'wholistic' approach, targeting not just the symptoms but the root cause and then working from there. Luisa's welcoming, assuring and warm energy helps build trust in the therapy and I always leave with a sense of relief and inspiration, knowing I've done something positive for my body/mind/spirit.